Apologies if you've already seen this. Further information, photos and walkthroughs are available on Swift's website.
BASECAMP
7'6" WIDE – FROM £20,995
Whether you're seeking adrenaline-fuelled activities or just enjoy getting off the beaten track, Basecamp is the perfect place to rest and refuel. Compact and lighter in weight than traditional caravans, the range can be towed by most family cars and is easier to manoeuvre. New to Swift is the Basecamp 6, designed for large adventurous families, it has an extended space and a double rear dinette, both of which convert into bunks.


SPRITE COMPACT 
6'8" WIDE – FROM £18,195
Proving that the best things come in small packages, the new Sprite Compact is the Sprite you know and love, just more slender. With an exterior width of two metres and an MTPLM of 1094kg, this two-berth model is ideal for those new to touring or seeking a lighter vehicle.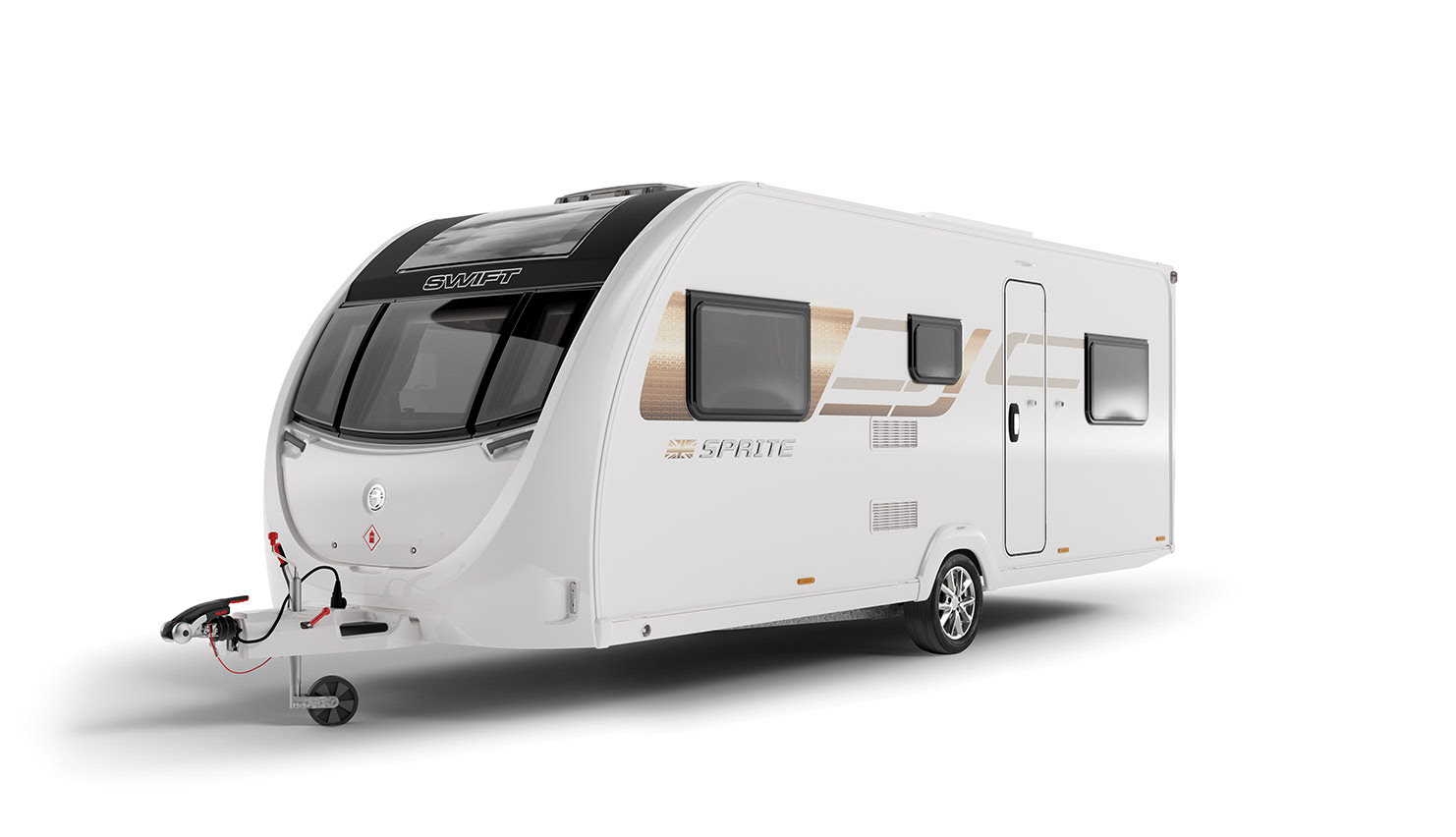 SPRITE
7'5" WIDE – FROM £19,595
Packed with all the essentials for fun, relaxing getaways and sporting the playful accents, tasteful styling and quality fixtures that make the range so perennially popular, Sprite continues to provide exceptional specification and style.


SPRITE SUPER
8'1" WIDE – FROM £23,395
All the Sprite features you love, but with even more room to relax and unwind. The extra space allows for a wider opening central window and front chest, an airy dining area and larger sleeping spaces, making it a perfect family caravan.


CHALLENGER
7'4" WIDE – FROM £24,595
Choice, value and sophistication – Challenger is irresistible thanks to an on-trend interior and a host of superb features fitted as standard. And with five different models available this season, including a choice of two or four-berth, single or twin-axle, it's easy to select your ideal Challenger.


CHALLENGER X
8'0" WIDE – FROM £29,595
Delivering all the Challenger features, looks and value you love, but with even more space, the 8ft-wide Challenger X is ideal for families, from the wider beds and greater storage to the fully equipped kitchen and washroom. Select from four models, all of which are four-berth and with a choice of single or twin-axle, including the new X860 layout.


CONQUEROR
7'6" WIDE – FROM £27,690
Conqueror, Swift's legendary touring caravan range, is reborn for 2022 with an exquisite new image and high-grade specification. Choose from 4 single-axle models, each with a sleek silhouette and stylish designer graphics for a highly desirable look.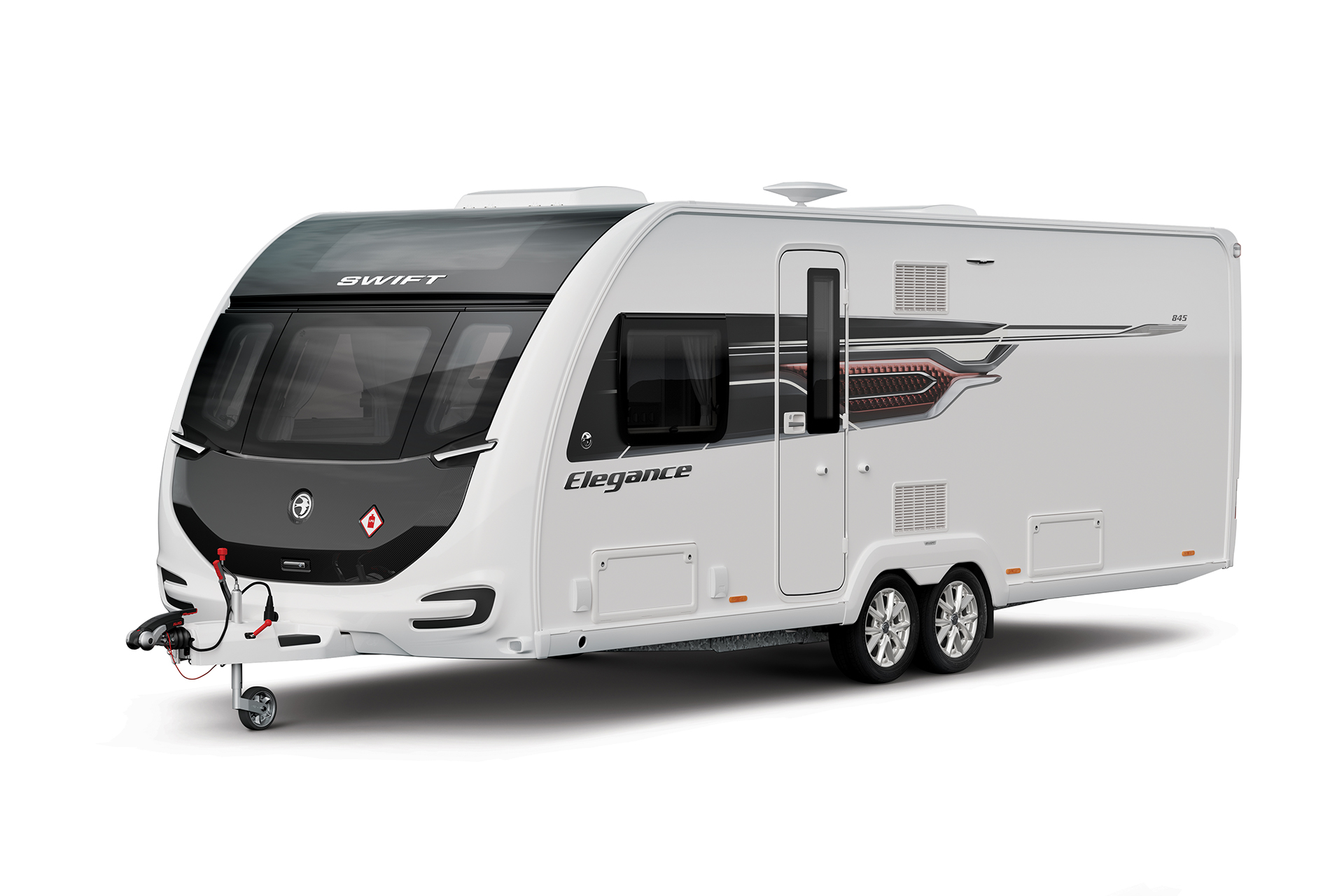 ELEGANCE
8′ WIDE – FROM £37,595
Presenting all the luxury you would expect from Swift's premier tourer range, Elegance is enhanced even further for 2022 with effortless styling and a superb specification, and exclusively available in three twin-axle 8ft-wide models.